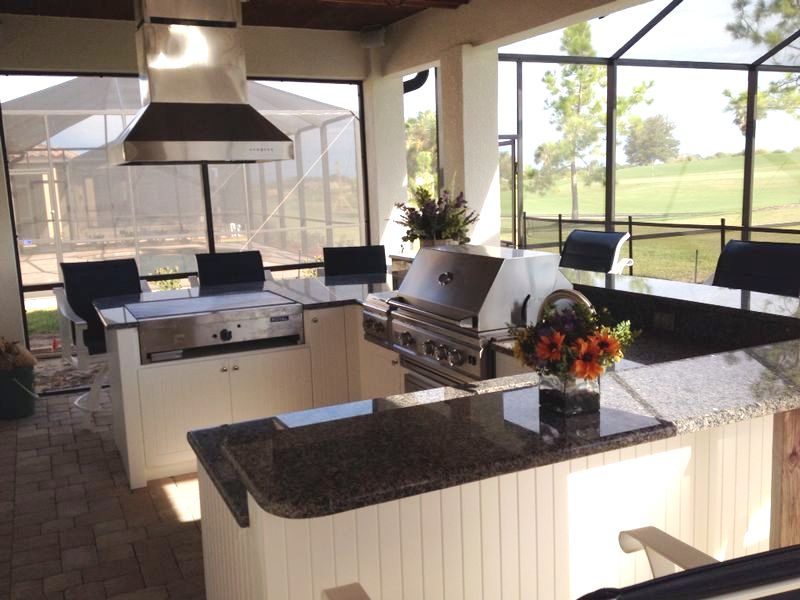 In business for over 12 years, Elite Outdoor Kitchens and Design has been providing the ultimate in outdoor living, outdoor kitchens and cabinetry, that are built to weather the elements.  We are committed to offering our customers with a premium product, customer satisfaction and follow up, second to none.  We pride ourselves on manufacturing our cabinet's inhouse ~ using HDPE premium marine grade polymer ~ at a very competitive price. 

We offer free in-home consultations, to help design and build the kitchen that best compliments your lifestyle, creating the ultimate in outdoor living.

Elite allows our customers the flexibility to create and design their space with a variety of cabinetry, furniture, tables, planters, and so much more.

Our kitchens are designed for constant punishment of sun, water and weather in harsh marine environments. Our cabinets won't rust, rot, warp, or discolor and never needs painted or refinished.

For the customer that enjoys a stucco or stone look, we will build you a kitchen with stainless steel accent doors and accessories.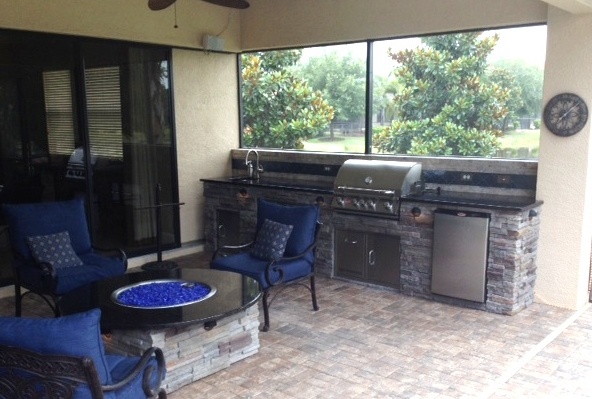 "Our mission is to build a kitchen for You
that is maintenance free and lasts a lifetime."
Call Today 941-400-7125 to schedule an appointment.